Home
Details

Written by

TOUR GUIDE
Submission only to Allah
Job Request
1- A job as a tour guide english dutch
2- A job as a Translator / Subtitlor dutch to arabic, french or english
Contact 
anytime Tel: 0629596100
Booking tour guide possible 1 hour before start.
Contact tour guide in marrakech AT ANYTIME: 0629596100
or Email: This email address is being protected from spambots. You need JavaScript enabled to view it.
SMS or CALL
Tel: 0629596100 .

Tailor-made guided walking tours in marrakech. Historic and souks visits :
NB: No shopping hassle!
English / Dutch / FLEMISH / ITALIAN / FRENCH
 AVAILABLE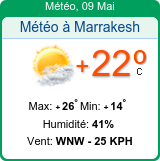 B
                        ABOUT:
Translator, subtitlor, travel planner, personal shopper and professional tour guide with enough experience since 1996 in Marrakech. Gids, reisbegeleider in Marrakech.
Speak fluent arabic, dutch, english, french and basic italian.
Studied in the high international institute of tourism .
Studied dutch language and social work.
A guide who can listen to you and arrange tailor made trips and visits, travel advice, transport, transfers,
translation services and interpretation of excursions. 
Curriculum Vitae
First name :    Zaim
Last name :    Mohamed
Tel :              +212 629596100 / +212654948216      
  E-mail  : This email address is being protected from spambots. You need JavaScript enabled to view it.                            
Website : http://marrakech-tourguide.com
In Marrakech in Morocco.
Education :
1989 :  Baccalauréat of  moderne literature, english section.
1994 :  Diploma of the high  international institute of tourism.
1996 :  Official tour guide 
2004 :  Diploma of the dutch language in the Netherlands. I accomplished a high university language level in                 dutch.
2006 :  Diploma propedeuse of social studies  (SPH) in the Netherlands.
PROFESSIONAL EXPERIENCE:
1996 :     Work as a tourguide in Morocco.  Experience in interpreting as a tourguide.
              Experience in management of Riads. 
2004 :     Training as a social worker in the Netherlands.
2008 :     Work in different production companies in the Netherlands.
              Work as a tourguide english/dutch
2017:     Translator and subtitlor  from dutch to arabic, french or english. Software: Wordfast, memoQ,          Across
Languages :
Arabic :      Mother language.
French :     Fluent
English :    Fluent
Dutch:       Fluent.
Italian :     Basic knowledge.
                 Translations / Subtitling     
 Dutch to arabic, french or english
- Rate Translations: 5 euro cent per word.
- Use of a cat tool: Wordfast, Across, MemoQ, OmegaT, Memsource, SmartCat
 TOURGUIDE CONTACT:
TEL:+212629596100 From Morocco: 0629596100
 E-MAIL: This email address is being protected from spambots. You need JavaScript enabled to view it. 
---
GUIDED TOURS IN MARRAKECH
When: Visits are possible: Everyday
Booking: Possible 1hour before starting the visit
Meetingspoint: Hotel or other
1- Historical visit: Duration:  3 to 6 hours:
- Koutoubia mosque (from outside) (free visit)
- Bahia palace, (10 dhs/pers)
- medersa ben youssef (now closed for restauration) can be replaced with:
- Museum of Marrakech. (50 dhs/pers)
- T
he famous Jamaa el fna square
- A visit of the main souks (different handicraft specialities)
More monuments are possible to visit in 1 day tour (optional) 
- Dar sis Said museum (except tuesday) (20 dh/pers) or
- Tiskiwin museum (20 dh/pers)
- Museum of Marrakech (50 dh/pers) or
- Maison de la photographie (20 dh/pers) 
       2-

Visit of the main souks
 of Marrakech: 3 to 6 hrs
It is a visit to different handicraft quarters of Marrakech.
- ''Handicraft workplaces of ateliers'' 
-  Many shops specialised in different traditional handicrafts and differents parts
This visit can be combined with the nearby Jamma el fna square and/or with
                  3-

Tailor-made tours:
3 to 7 hours
---
Excursions outside Marrakech
   It is possible to organise an excursion to the suroundings of Marrakech to one of the most beautiful valley's
of the high atlas montains just 1 hour from Marrakech where you can visit a berber souk,  a berber house
and enjoy the beautiful landscapes.
DUTCH:
   In het geval dat Jullie nog een excursie naar de bergen zouden willen doen,
maandag, donderdag of vrijdag zijn de beste dagen voor de Ourika vallei, vanwege de weekelijkse souk.
Maandag (de souk van Itnin Ourika) en dat betekent de maandag van Ourika.
Donderdag is een andere souk makkelijk bereikbaar in Ourika.
Vrijdag is een andere souk in Aghmat, en dat ligt in dezelfde weg naar Ourika.
Dat zijn dus weekelijkse landelijke, lokale (berber) markten (souks) en dat is een uur vanaf marrakech.

De tweede mogelijkheid is het bezoeken van een andere vallei met zijn souk dinsdag of zaterdag en dat is de
Asni vallei met de souk (Tahanaout) en dat is ook ongeveer een uur afstand righting dezelfde bergen van de
hoge atlas.

   Het is mogelijk in beide excursies om een berber huis te bezoeken.

Deze excursie naar de Bergen begint om 09:00 of 10:00 tot ongeveer 16:00 uur.

Het is ook mogelijk om 11:00 of 12:00 uur te beginnen tot ongeveer 16:30.

Of vroeg vertrekken en vroeg terugkomen!?
REVIEWS
Reviews can be sent to my e-mail:    
This email address is being protected from spambots. You need JavaScript enabled to view it.
1-My mother and I visited Marrakech in March 2017. The city is wonderful and magical but a bit overwhelming, so we asked our riad to arrange a guide for a day to take us to the souks, monuments, and gardens. They introduced us to Mohamed who was wonderful.
He is very fluent in English (and French, Italian, and Dutch) and took us around much of the old city. He took us to what we felt were reputable shops, including a herbal/medicinal cooperative where we were able to purchase authentic organic spices and cosmetics,
and also including a carpet shop where I feel like I got a good bargain on a zanafi rug. Mohamed was very patient with us, was able to develop an itinerary based on our preferences with almost no notice and adapt it on the fly, and was very knowledgeable about
the city. We saw parts of Marrakech we would not have seen otherwise and learned much about religion and art.

I personally dislike big tour groups, so enjoyed having this intimate tour experience. We felt very safe with Mohamed and my only regret is that our trip was not longer. I cannot wait to return and will contact him again to arrange some excursions outside of
Marrakech.
2- Interesting walk with a friendly guide
I had a nice walk through the medina with a knowledgeable guide. My guide (Mohamed Zaim) spoke many languages; in my case perfectly understandable Dutch. If you want to learn lots about the culture and history of Morocco, Mohamed is your guy. No shopping or sales pitches. We had something to eat in a traditional place. All in all a good choice.